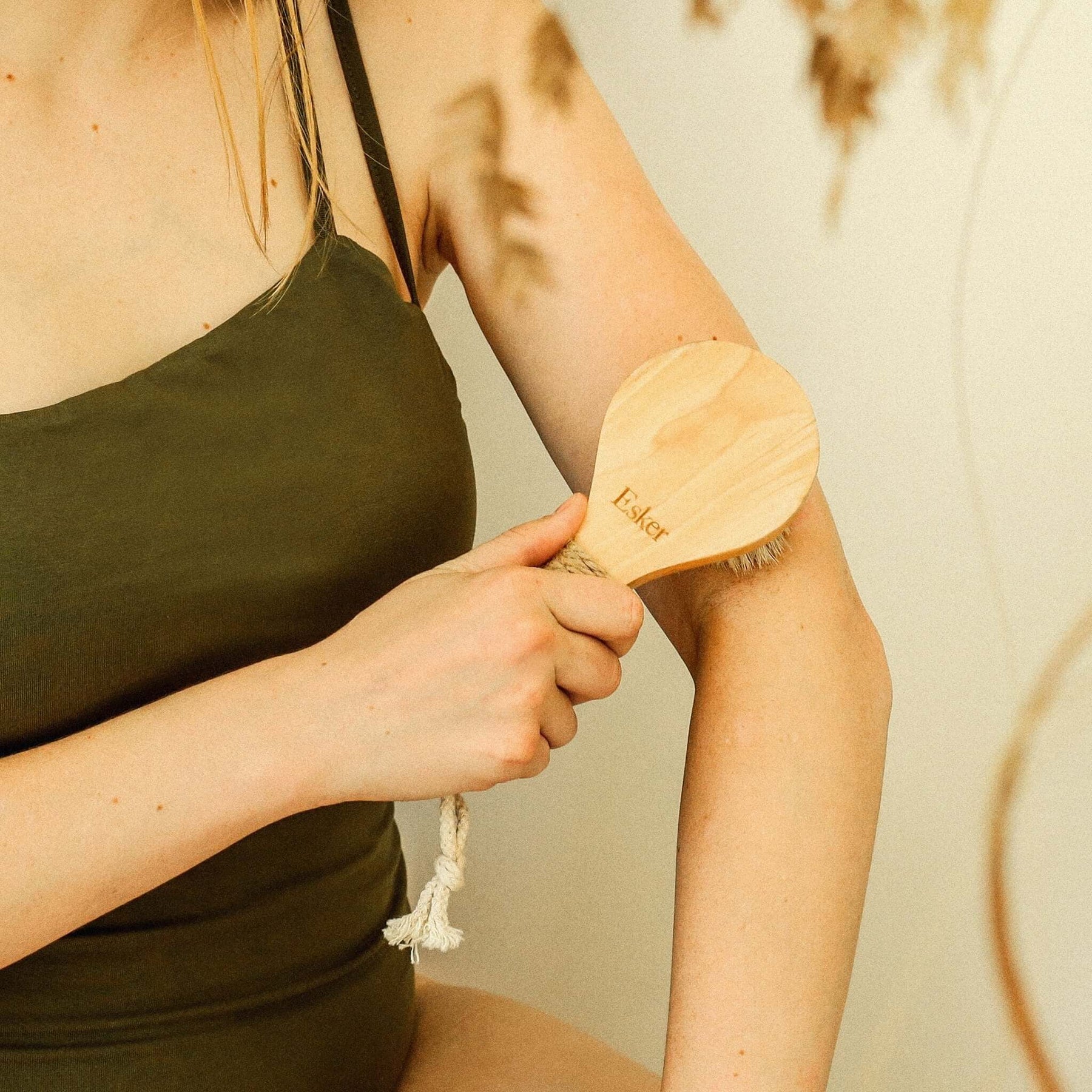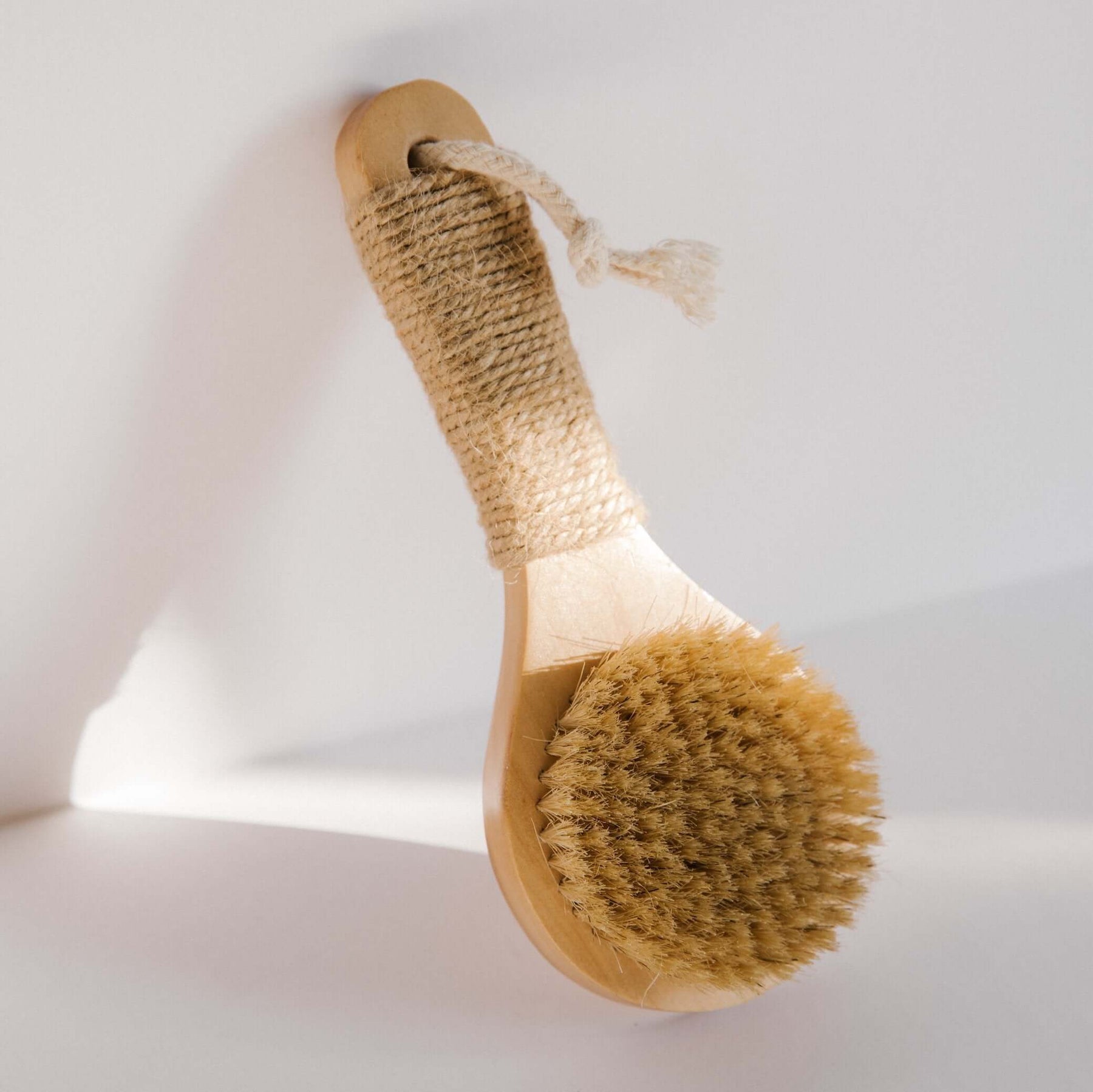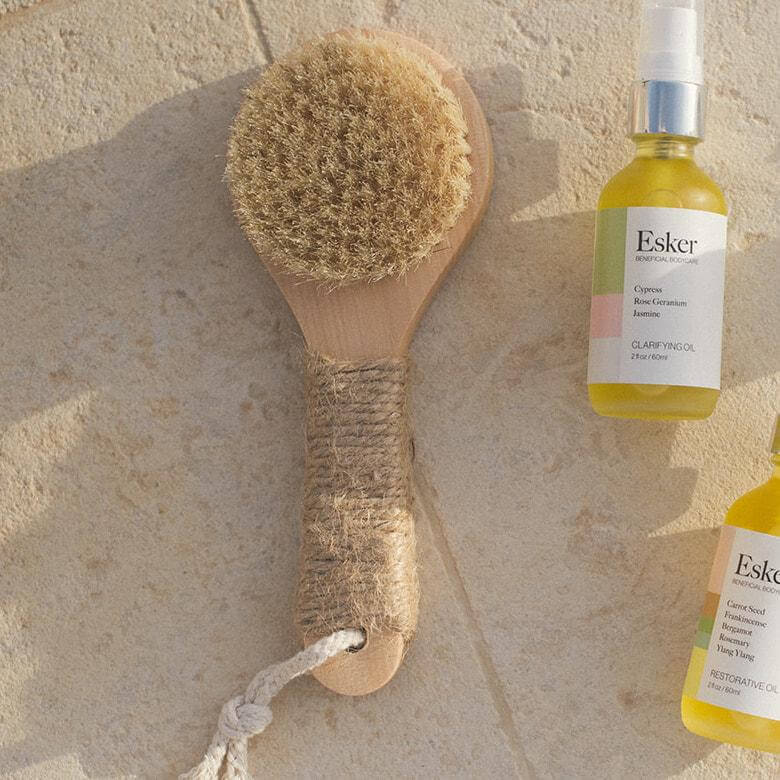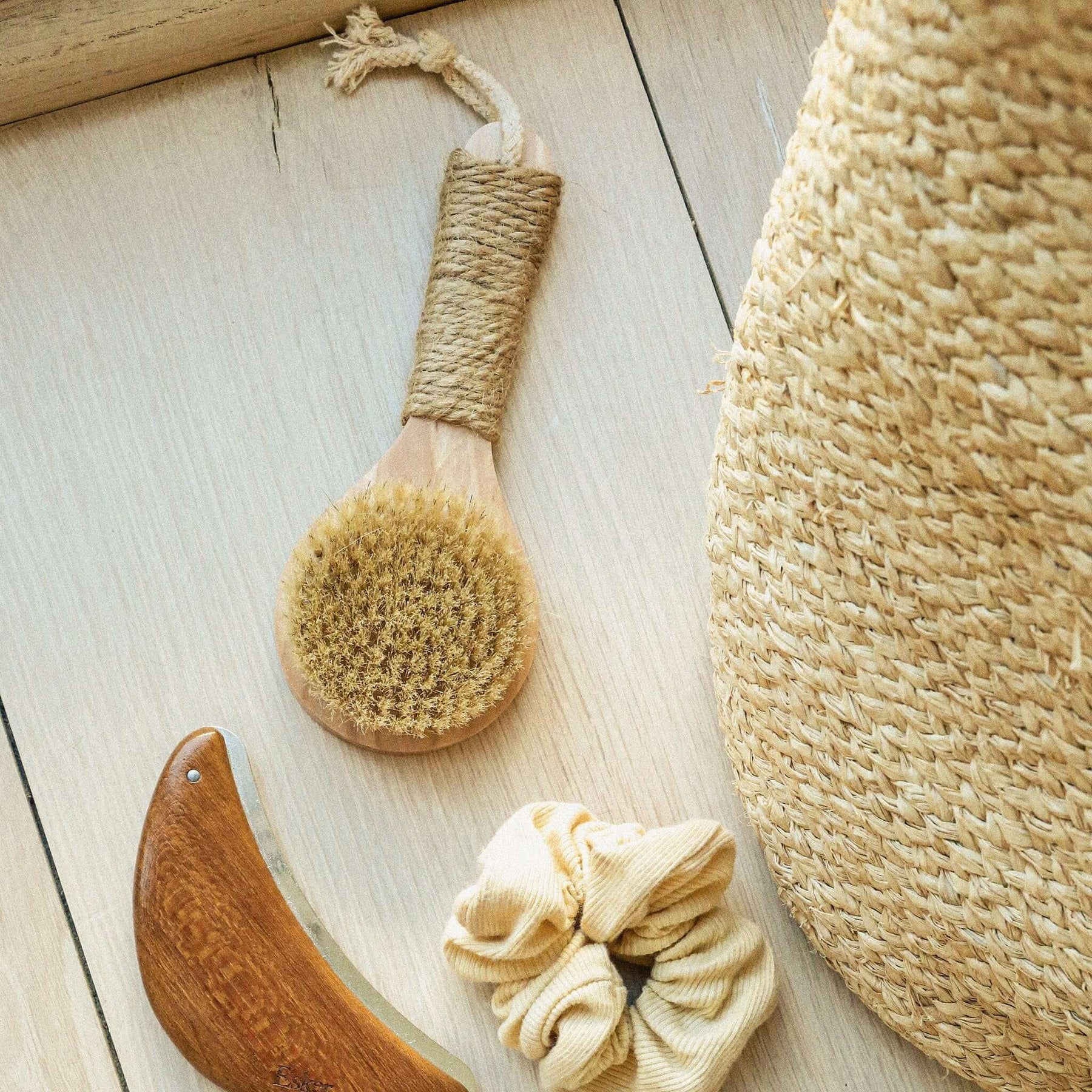 Dry Brush
Our Dry Brush is composed of grass tree wood, all natural bristles, and finely wound hemp twine around the handle. The ancient practice of dry brushing improves circulation from head to toe and exfoliates the top layer of skin for a brighter, firmer surface all over. The skin is left invigorated from short, quick strokes of the soft bristles across the entire body, including arms, legs, and torso. The Dry Brush Measures 8" long x 3" wide and is 1 ⅛" thick.

"Editor's Pick: Best Dry Brush"
"The 11 Best Body Brushes for Exfoliating"
The Dry Brush is the first step in your bathing ritual, use it before you step into the shower or tub. Starting at the feet, use short, quick strokes moving upwards towards the heart. Take a moment to notice the how the brush moves the energy throughout your body. Continue to brush the entire body this way, using medium pressure on arms and legs, and more gentle pressure on the torso, thighs, and neck.
When you're finished, take three deep breaths in gratitude for the energy your body creates. Over time, try to work up to a 5 Minute Dry Brush Ritual every day to keep the skin super soft and the energy flowing.
Daily Ritual:
Use the Dry Brush before you bathe. Start with a 2 Minute Dry Brush Ritual, and work your way up to a 5 Minute Daily Ritual.
Weekly Ritual:
Make the Dry Brush part of your weekly self care ritual by taking your time and noticing your skin's renewed smooth texture, firm appearance, and inner glow coming through.
FOR FIRMER, BRIGHTER SKIN
The Benefits
FIND YOUR RITUAL
Take Our Rituals Quiz
Taking time to take care is our ethos. Whether you have 15 minutes or hours on end, find your perfect self-care ritual that you can do right in your own home.