New to bodycare? Start here.
New to bodycare? Start here.

BODYCARE FOR EVERY BODY
Addressing the unique needs of the skin on our bodies


FILLER FREE FORMULAS
Carefully crafted in the US with premium botanical ingredients

FROM THE EARTH, FOR THE EARTH
Leaping Bunny Certified products in waste-free packaging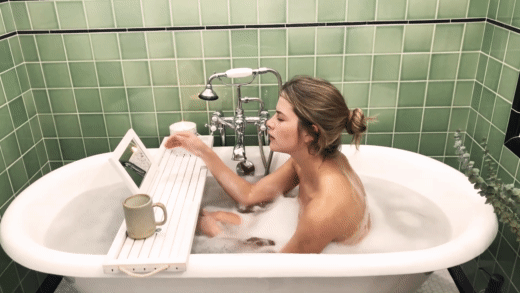 Taking time to take care is the Esker ethos. It means disconnecting from the everyday rush and finding moments of escape.
"Love the belly oils! They smell amazing and leave my skin feeling nicely moisturized but not greasy. Highly recommend!"
"This is the best body tool I've ever used. Works wonders after you dry brush...shower and oil...your skin will be as soft as a newborn. EXCELLENT PRODUCT"
"The extra large roller has ridges and feels amazing on legs, arms, and shoulders. It's been helping with circulation, and my skin has been absorbing body oil better. Love it!"
"Esker body oil is my go-to. My bath ritual isn't complete until I lather this magical oil all over. The scent is heavenly, the ingredients are pure and the overall oil feels lightweight but incredibly moisturizing."
"I've been searching for a gentle, effective clarifying wash for body/back/shoulders for ages, and I've finally found her. Highly recommend. Lovely stuff."

"Glide the Body Plane with long, upwards strokes to gently scrape away dead cells and dirt. It sounds gross but is oddly satisfying."


"Take your face massage to the next level with this genius jade roller designed to promote regeneration, detoxification and tension relief."

"Esker's Allover Roller is one of the chicest on the market."

"Not only do the essential oils in the body oil have a calming effect, they help boost and lift the skin's collagen."

"Esker has everything you need to start a pre-wedding bodycare routine."