EXCLUSIVELY FOR EMAIL SUBSCRIBERS
Get A Free Dry Brush
Receive a FREE Body Brush with all purchases over $50! Just add to cart, and use code WARMUP at checkout.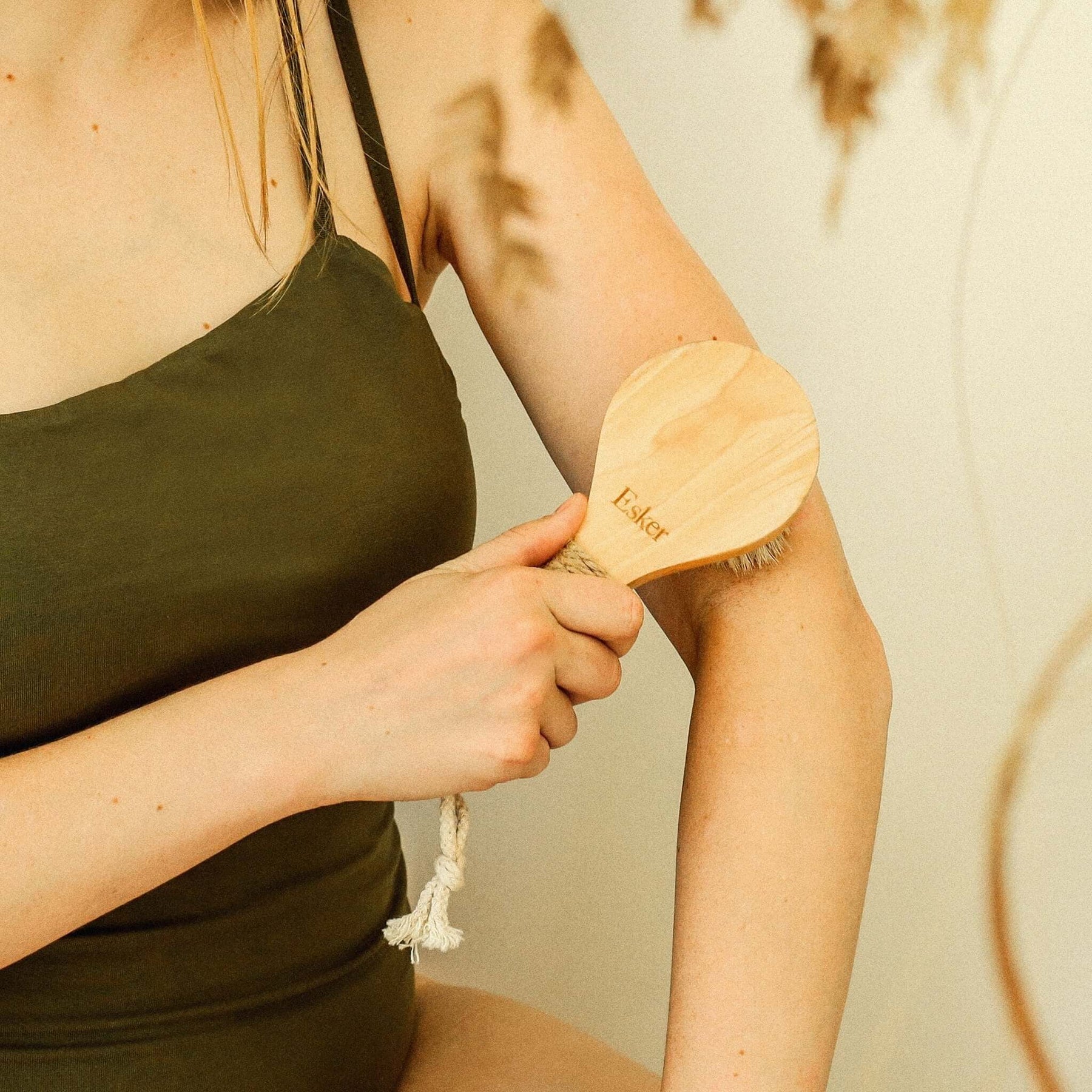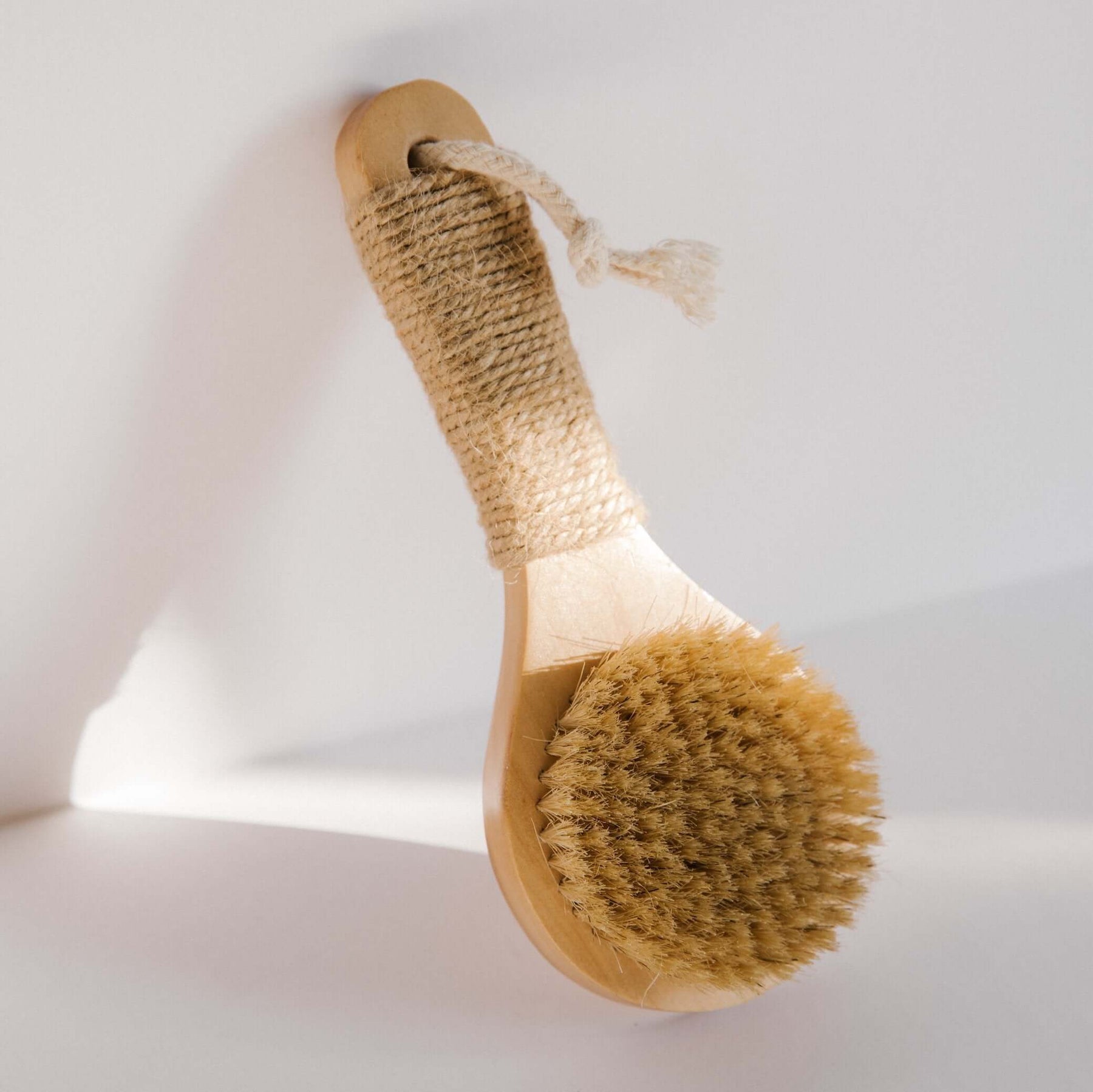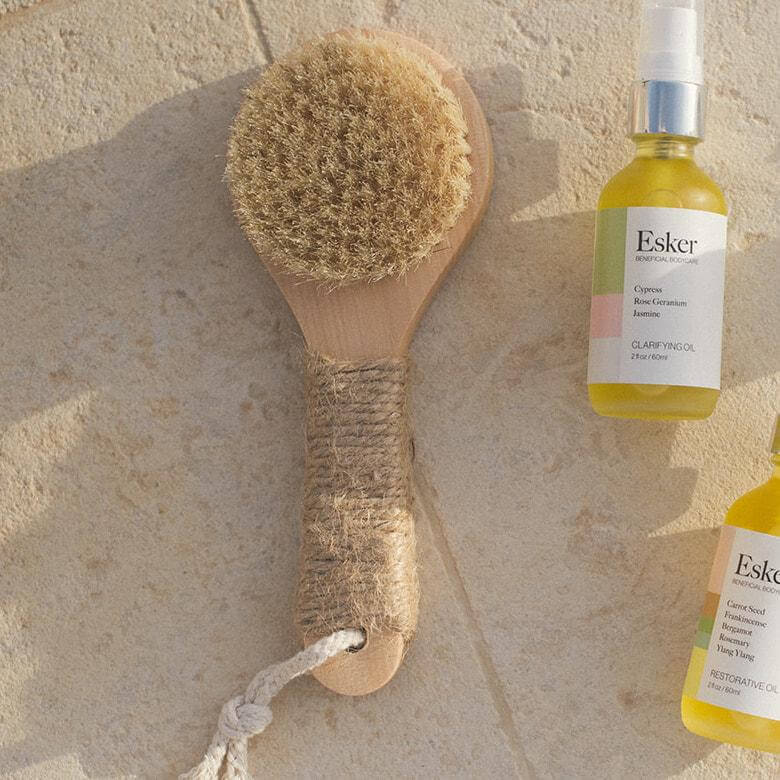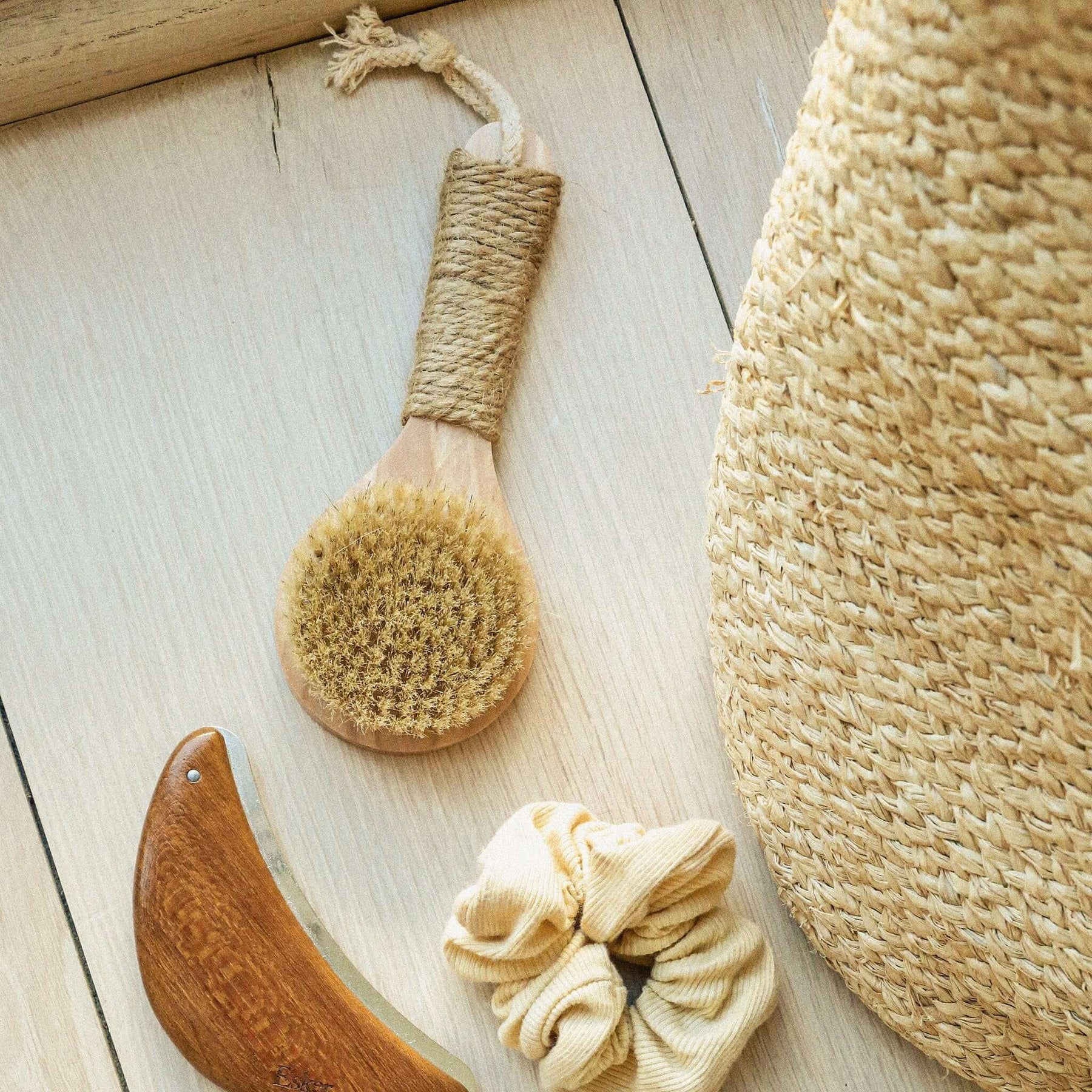 Our Dry Brush is composed of grass tree wood, all natural bristles, and finely wound hemp twine around the handle. The ancient practice of dry brushing improves circulation from head to toe and exfoliates the top layer of skin for a brighter, firmer surface all over. The skin is left invigorated from short, quick strokes of the soft bristles across the entire body, including arms, legs, and torso. The Dry Brush Measures 8" long x 3" wide and is 1 ⅛" thick.

BODYCARE 101
The Ritual
Skincare shouldn't stop at your collarbones. An everyday body ritual will keep you aligned with your own system, paving the way for radiant skin that's healthy from the inside out.

Our Dry Brush will sustainably soften, exfoliate, and clean skin, while our skin care products—such as the Body Wash and Body Oils—give your body spa-level pampering anywhere it needs it.